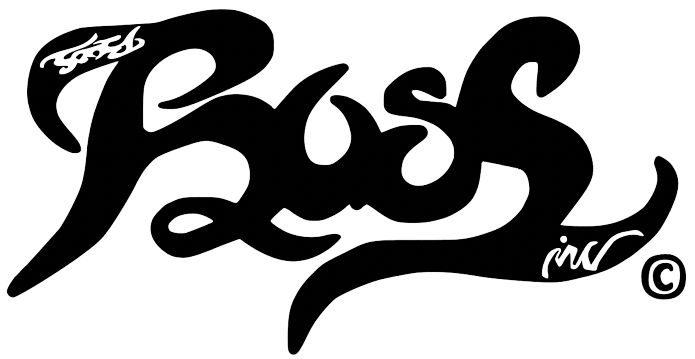 I once had a near death experience, and all I could think about was never seeing my family. I heard that supposedly, our life flashes before our eyes, but that did not happen for me. When my father, Tony Boss, passed, that's when his life in my life, flashed before my eyes!
Tony B.O.S.S., Inc. started with Tony B.O.S.S. Necklaces and Bossin' Up to Handmade Gifts and Fashion! Boss pendant upside down reads, "Tony"! In Memory of Tony Boss himself and a symbol of the B.O.S.S. Mentality!

The logo design says: Tony on the upper left, the image itself says Boss, the lower right says Inc., and Upside down it says: Mr. Tony Boss
The back of the necklace is emBossed with Tony Boss's fingerprint to give you a touch of Boss and a reminder of the B.O.S.S. Mentality!
Ever since I was a child, my dad, Tony, called everyone "Boss". I thought it was silly. The mechanic was Boss, the grocery bagger, the parking attendant, the priest---everyone was Boss! He said it so much that I was surprised he did not call me Boss! ;-) ...But as I grew up, I watched my father Glow Up! I began to understand that this self-made man was only treating others the way he wanted to be treated --- Like a Boss!
Eventually, the high school dropout who came back to earn his high school diploma, offered his art of photography to locals so he could have additional funds to pay and earn his Bachelors degree in Business; but he didn't just earn his degree, he made use of the knowledge, which he worked for and applied to his career by building his businesses from scratch, which survived numerous economic threats--threats which wiped out several other businesses...The man who called everyone, "Boss", became Boss..Boss of his employees as well as the name of his company!
My father, Tony, was struck by Covid and was not one of the fortunate ones to survive. He fell into a coma on Christmas day and deceased by the new year. :-(
My art has been my coping mechanism with this traumatic loss, and my creation of Tony B.O.S.S. stands for Bold - Optimist - Solid - Savage = Everything my Father was, and what it takes to be Boss! Tony B.O.S.S. is in memory of Tony and a symbolism of smart work and legacy for anyone who has Heart and Bosses up; not allowing outside circumstances to defeat our goals but to simply motivate us more and stay focused!

Tony B.O.S.S. started with a pendant design (by me) of "Boss", but whenever I wear it, the pendant is upside down. So when I look down, I see "Tony". ;-) The back of the necklace is embossed with Tony's fingerprint and leaves a touch of B.O.S.S.!
The price for Tony B.O.S.S. jewelry is $65.43 due to his favorite numbers. Thank you for your support. Let's B.O.S.S. Up!