Tony B.O.S.S., Inc. Rolling Tray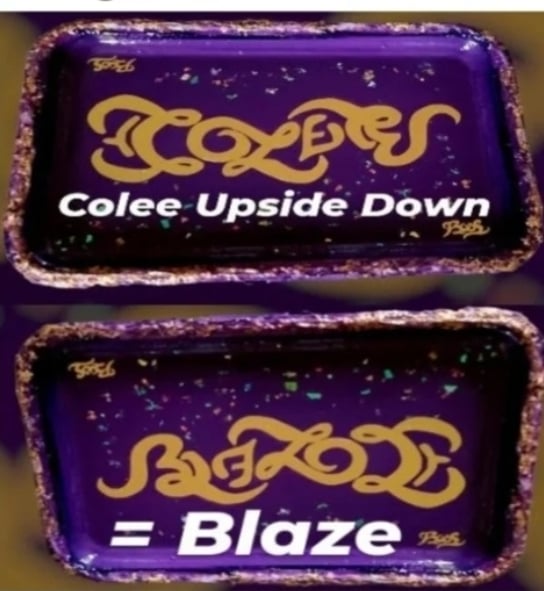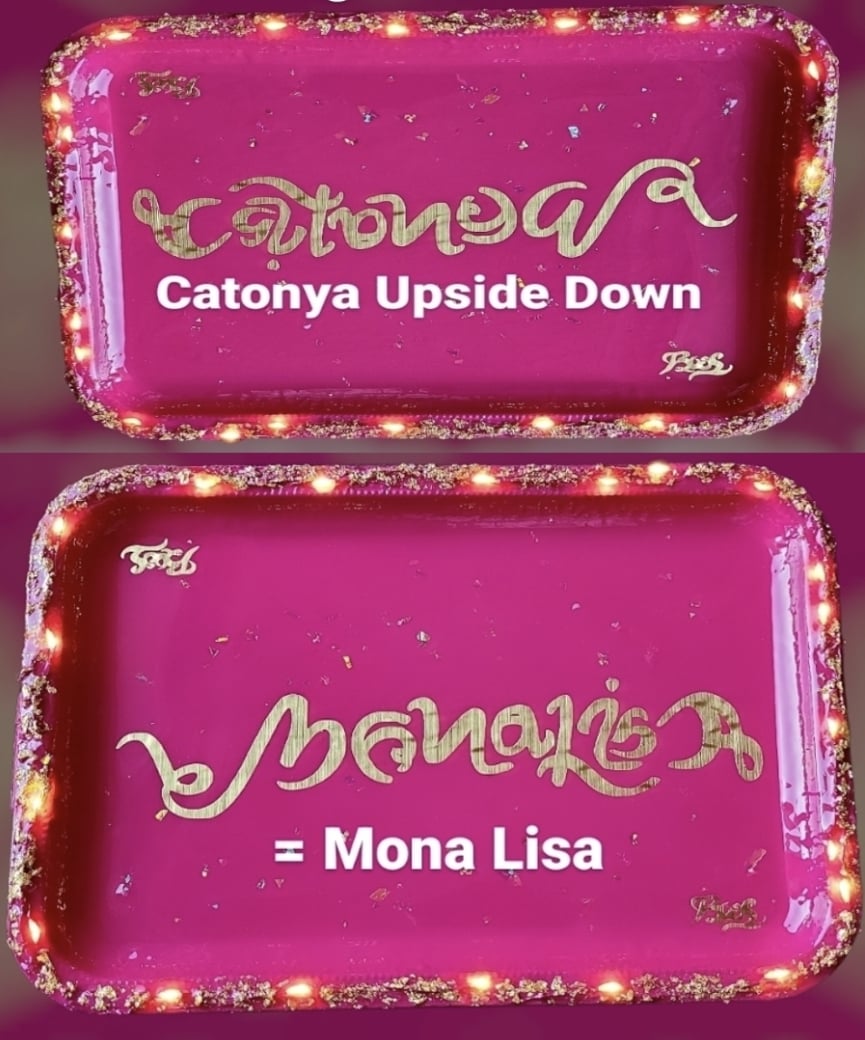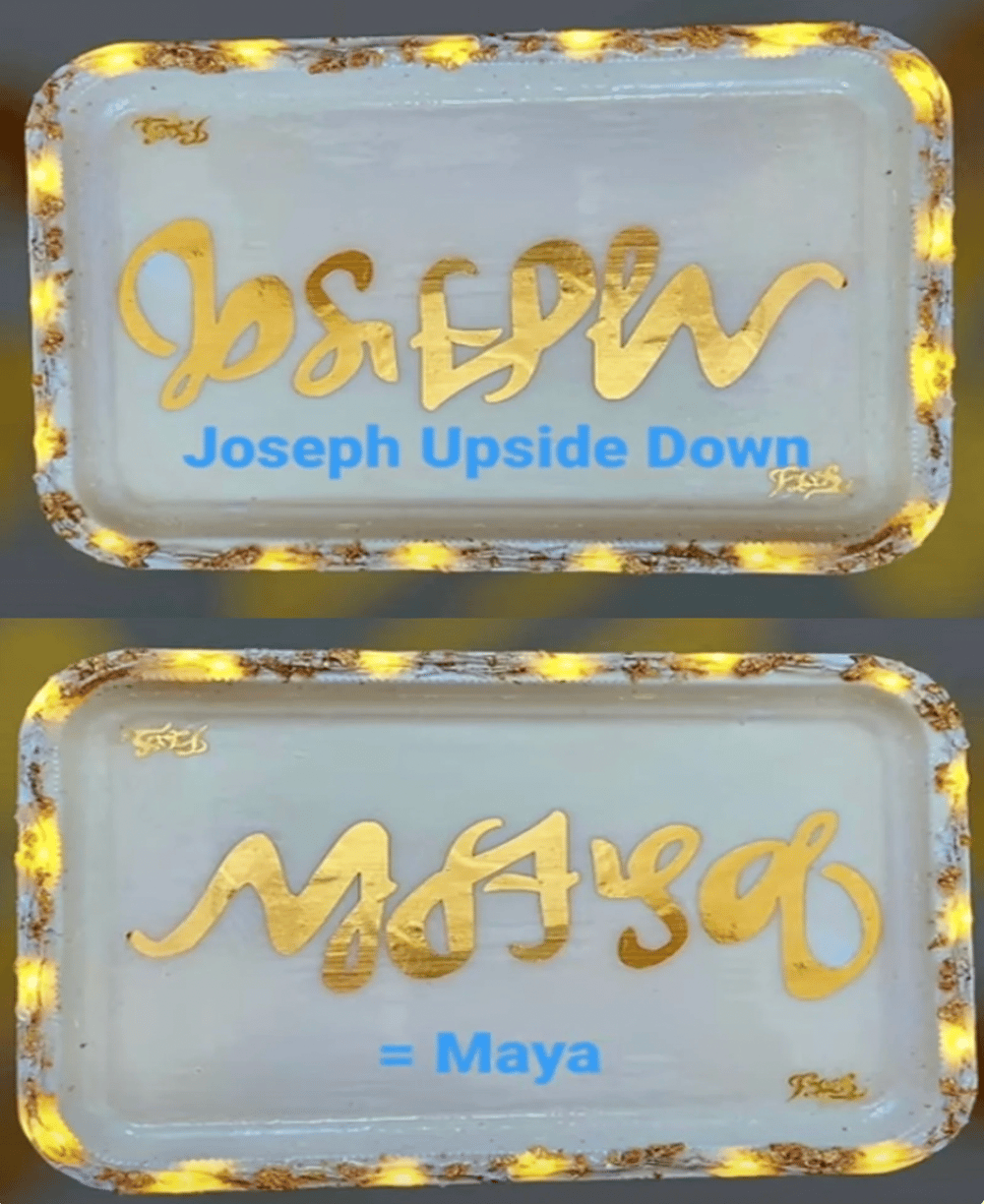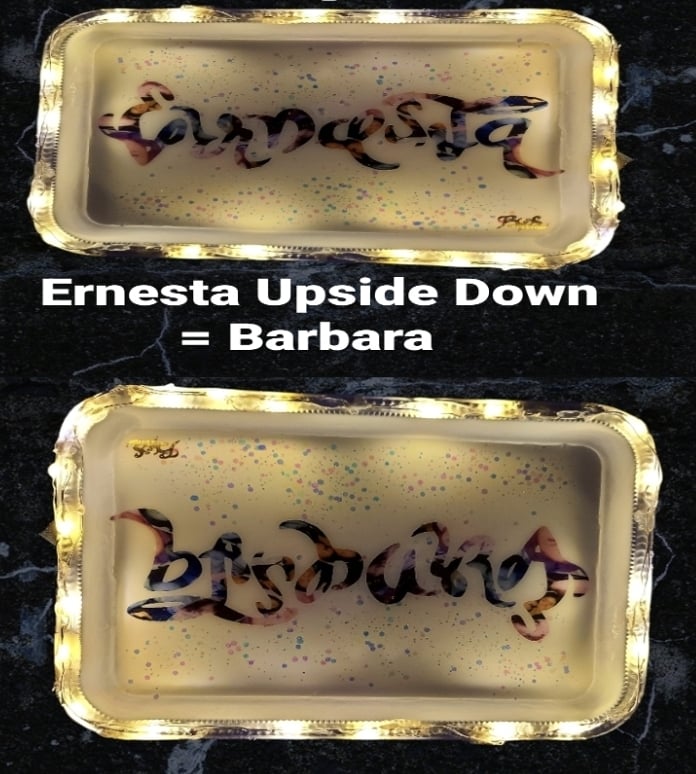 Customized, one of a kind Tony B.O.S.S., Inc. Rolling Trays are unique for you or serves as a perfect gift for someone special. Maya upside down = Joseph. Space inside the tray is 9" x 6". Lettering is experimental by hand so it's unique to your order and can take some time to experiment with. 3 - 5 Weeks Delivery Time.
Rolling Tray 9" x 6" Packages:
Send msg on Color of Tray (Black or White).
$65 Package Includes: Name flipped into another name in Gold with Lights and Flakes on frame of tray. $65
Audio Add-In: Additional $20 to add 30 second Audio button. Send MP3 of what Audio you want, whether it is your voice or clip from a song.
Photo Collage in Letters Add-In: Additional $10 to have photos in letters.
***Additional $10 for project with 3 or more letters than the other name/word. For example: Rebecca upside down = Lyfe Fullest
Add-ins: $7 for Each Add-In by Request for Design not already listed.
Add-In Examples Include.:
-Pink Tray instead of Black or White.
-Blue Letters instead of Gold.
-2 Feathers on Tray